Born from the encounter of 5 musicians from very different musical backgrounds, NoJazz was created in 2001. With their explosive first album published in 2002 leading to hundreds of concerts in France and all over the globe, in just a few years NoJazz has become more than a band: it's a musical U.F.O that rouses passionate audiences.
The band has always developed important partnerships, beginning with Teo Macero – Miles Davis' legendary producer who produced their first album "nojazz" at the "sorcerer studio" in new york.
Everyone remembers MANGU: the afro-cuban rap star & his hit song "candela" (from "buena vista social club", with the blessing of RY COODER).
Later came a meeting with French legend CLAUDE NOUGARO for the tv program "Le K du Q".
Several tours in the US have given the band the opportunity to build a solid collaboration with EARTH, WIND AND FIRE: first with a remix of a "nojazz song" by the legendary band, and finally with the recording and producing of their third album: "have fun", featuring STEVIE WONDER and MAURICE WHITE.
Later on came collaborations with Terrace Martin, Lamont Bishop, & Mino Cinelu. The music of NoJazz has been used in several tv shows & films, such as Thierry Ardisson's "Salut les Terriens".
First single with rapper MANGU
Meeting with Claude Nougaro on "le K du Q"
Working with Wayne Vaughn, Bishop Lamont, Earth, Wind and Fire & the legendary Maurice White & Stevie Wonder.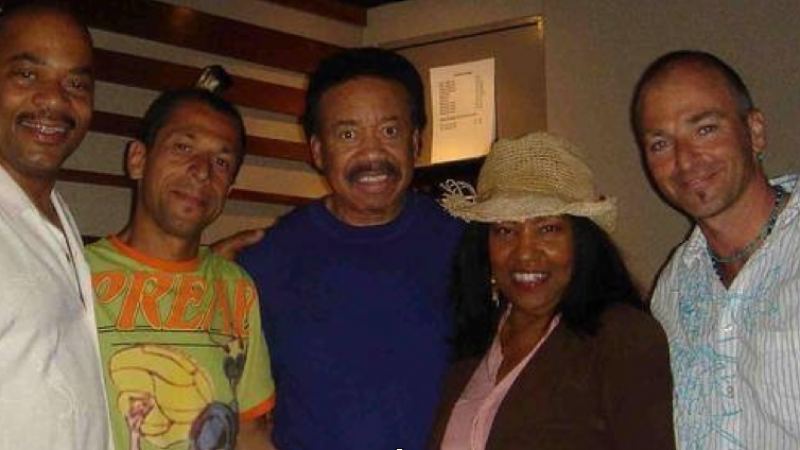 Wayne Vaughn, Philippe Balatier, Maurice White, Wanda Vaughn, Pascal Reva 2005 – Los Angeles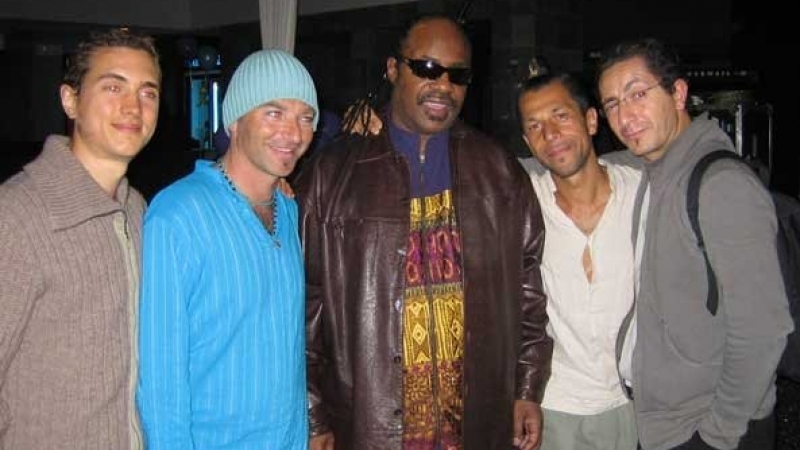 Guillaume Poncelet, Pascal Reva, Stevie Wonder, Philippe Balatier, Mike Chekli 2005 – Los Angeles (China Club)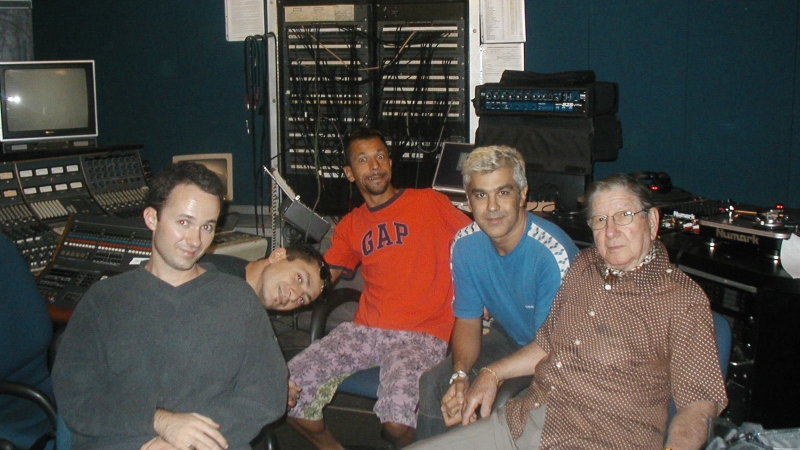 Nicolas Folmer, Mike Chekli, Philippe Balatier, Philippe Sellam,  Teo Macero 2002 – New York